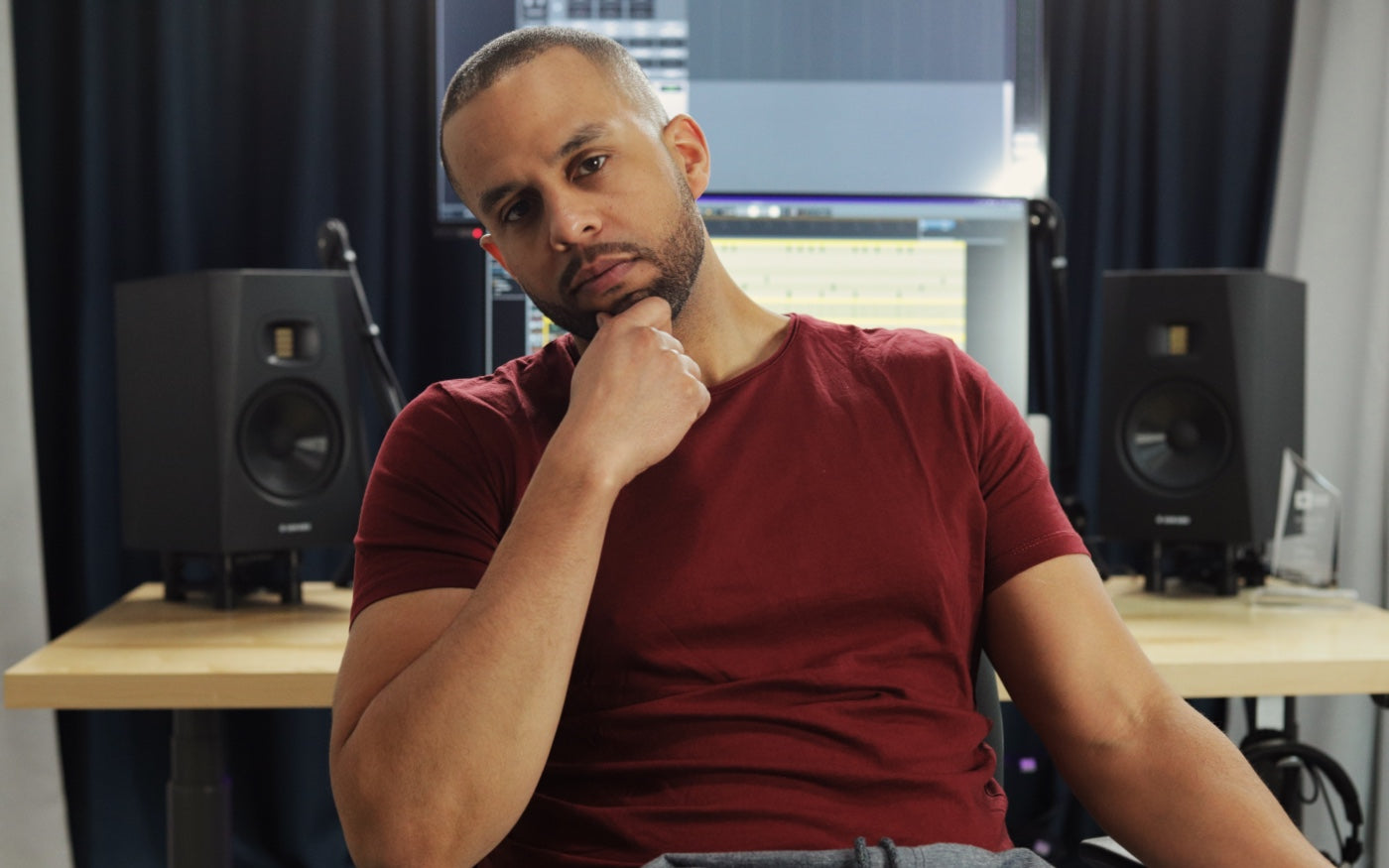 Music has always been a big part of Darcy's life. Ever since the first time he heard MC Hammer's "Can't Touch This" he's been in love with hip hop music. This drove him to make music throughout high school including his first mixtape and even dabble in producing beats. No matter what, music has always been an important influence.
One of the big influences in his life was Eminem.  Not just for the ingenuity that Eminem brought to the genre, but mostly because he brought the genre into the suburbs where he grew up. This, plus the rise of online music sharing sites such as Napster, allowed him to get his hands on the music that would be pivotal to his youth.
With the internet boom, creating and sharing music became more accessible, with rap battle chat rooms and message boards.  In addition, it gave Darcy the opportunities to not only collaborate with other artists but to get their feedback.  His love for hip-hop, music, and creating beats became stronger as time went on.
Through all of this, Darcy found that he was able to release some of the anger he had been feeling in regards to social, racial, and family issues.  He realized that a lot of the anger he had was dissipated through his music; it was used as a release.  So much so, that it actually helped him deal with the anger he had felt towards those things.  Ironically, his writing decreased because he was no longer angry. He wanted to write truths, but he wasn't sure what that was anymore.
After a few years of working professionally in the technology sector, and searching for his truths, Darcy finally came back to music.  His interests were once again sparked after watching the 9th Wonder episode of Rhythm Roulette produced by Mass Appeal.  He went back into making music with full force, and a new truth.  This time, he wanted to tell a story (his own and/or others) that connects with the emotions everyone faces.
The journey is just beginning, but Darcy knows there are great stories to be told, and he looks forward to sharing them through his sound.